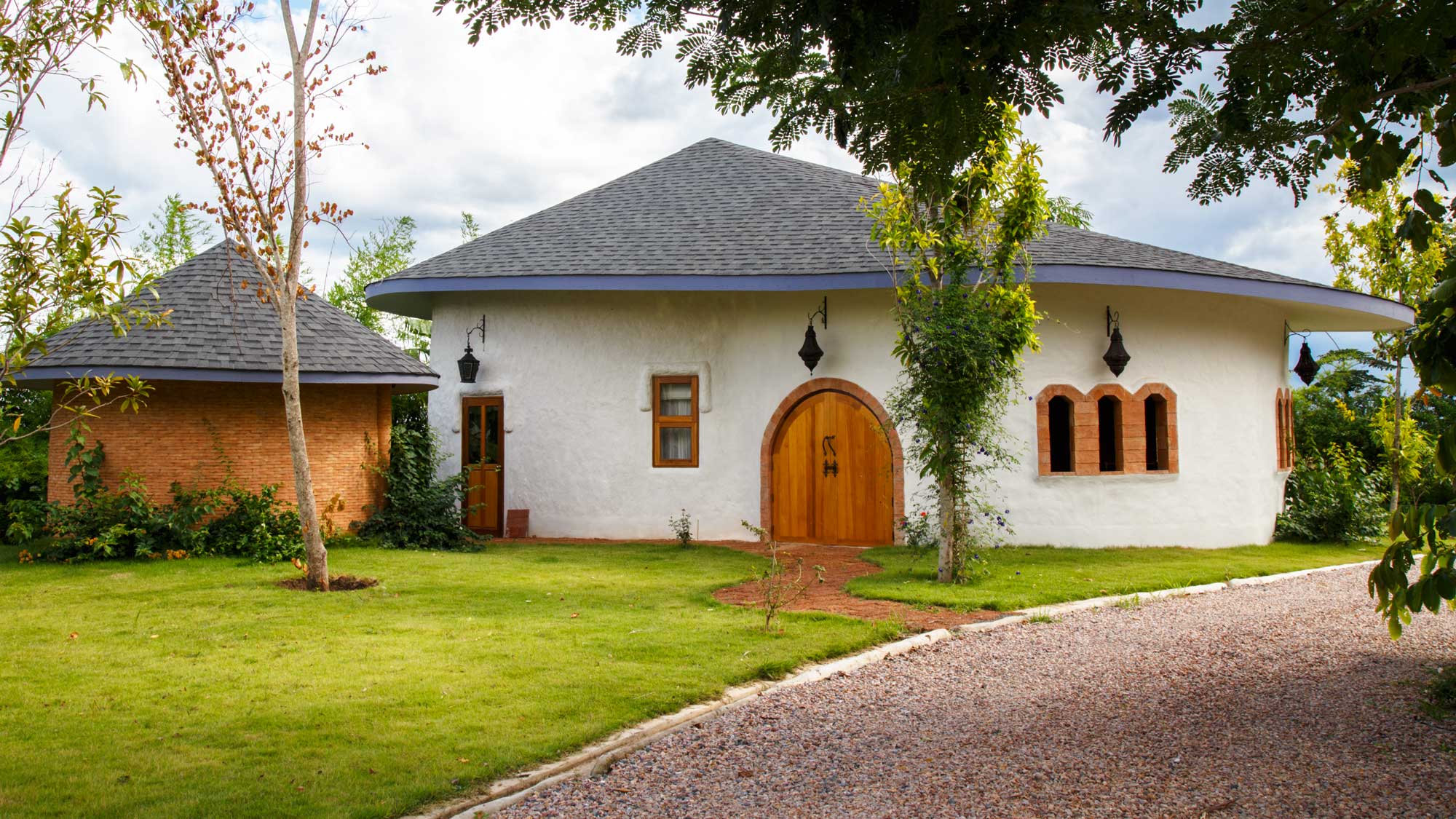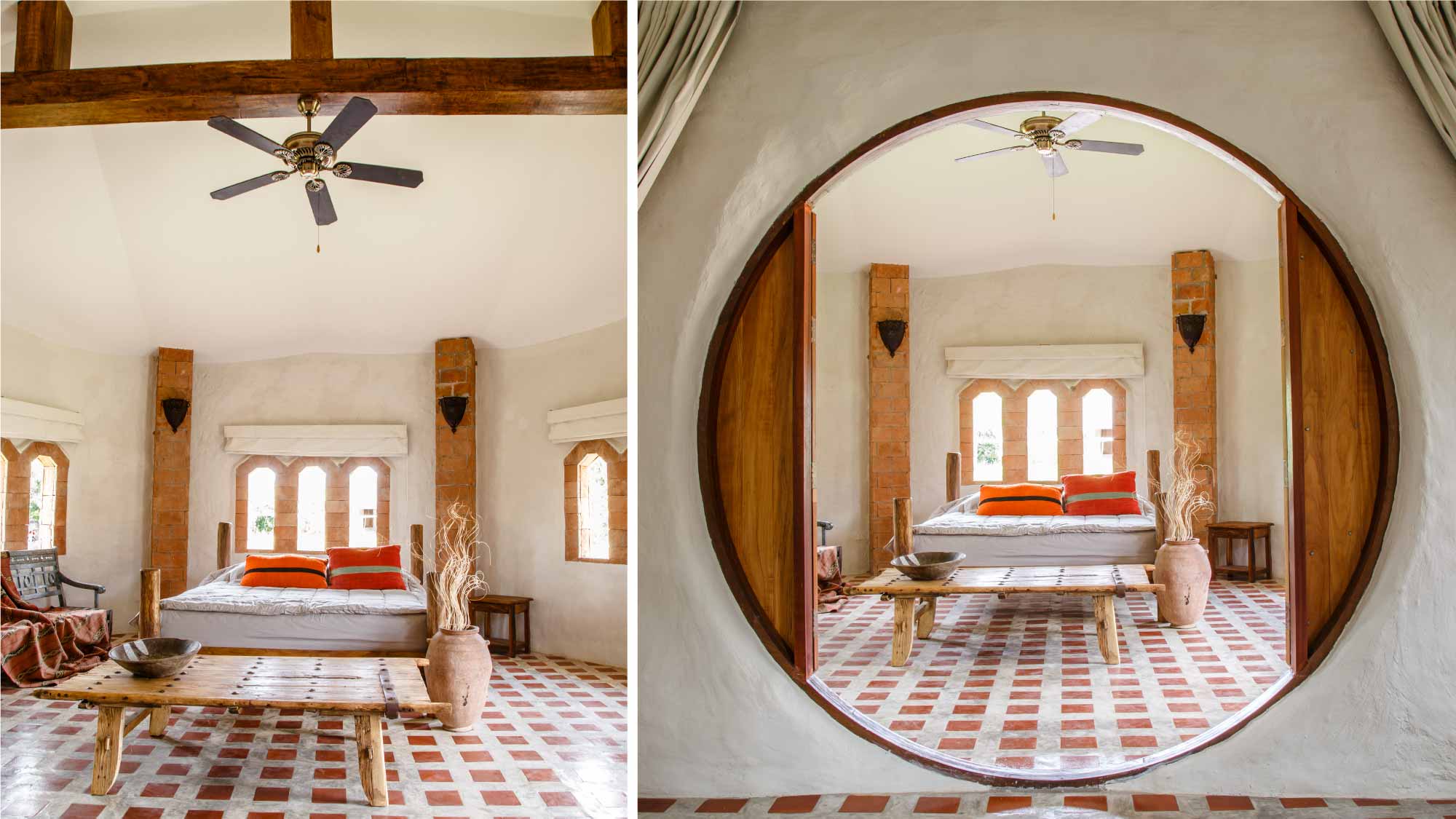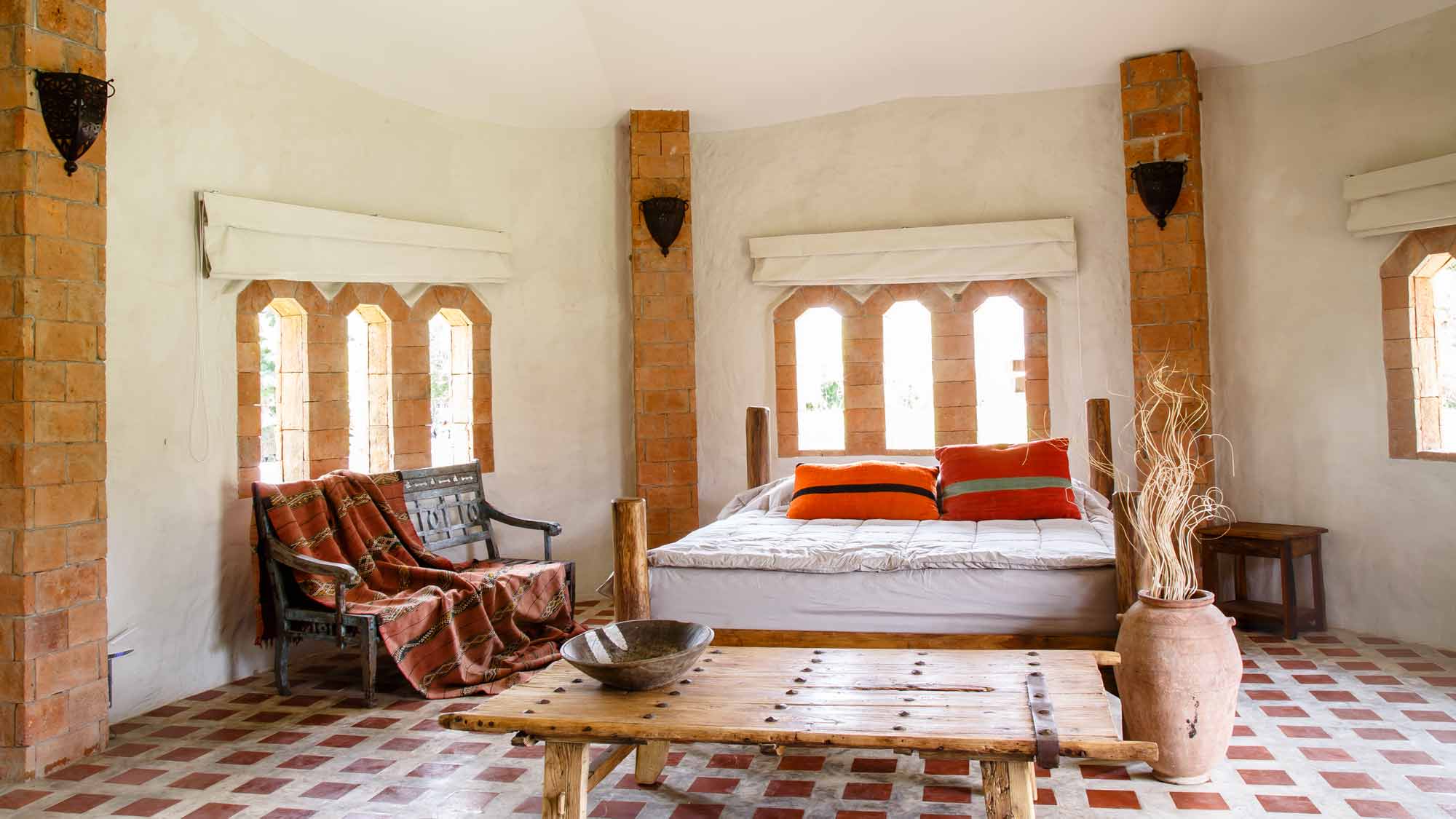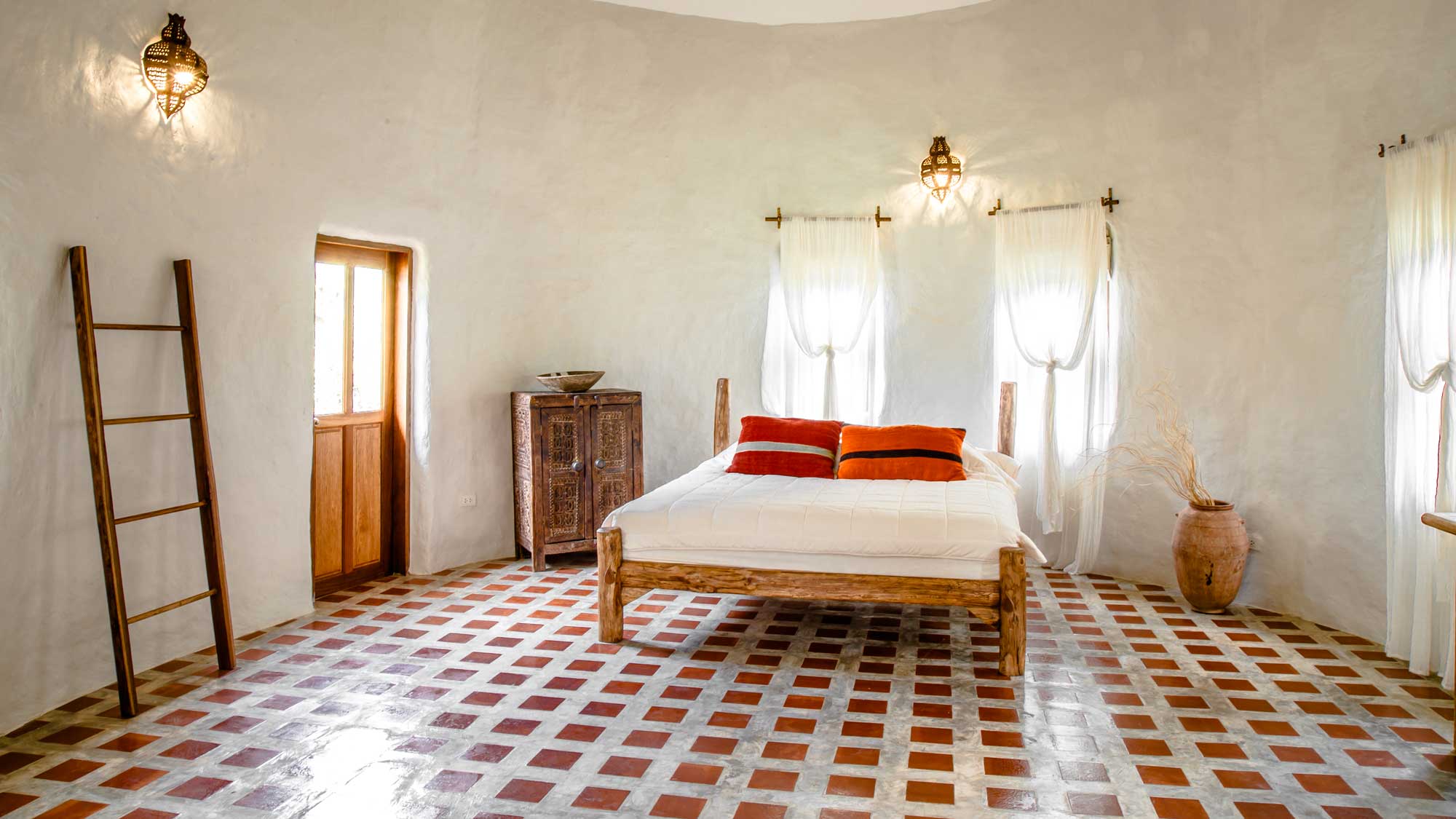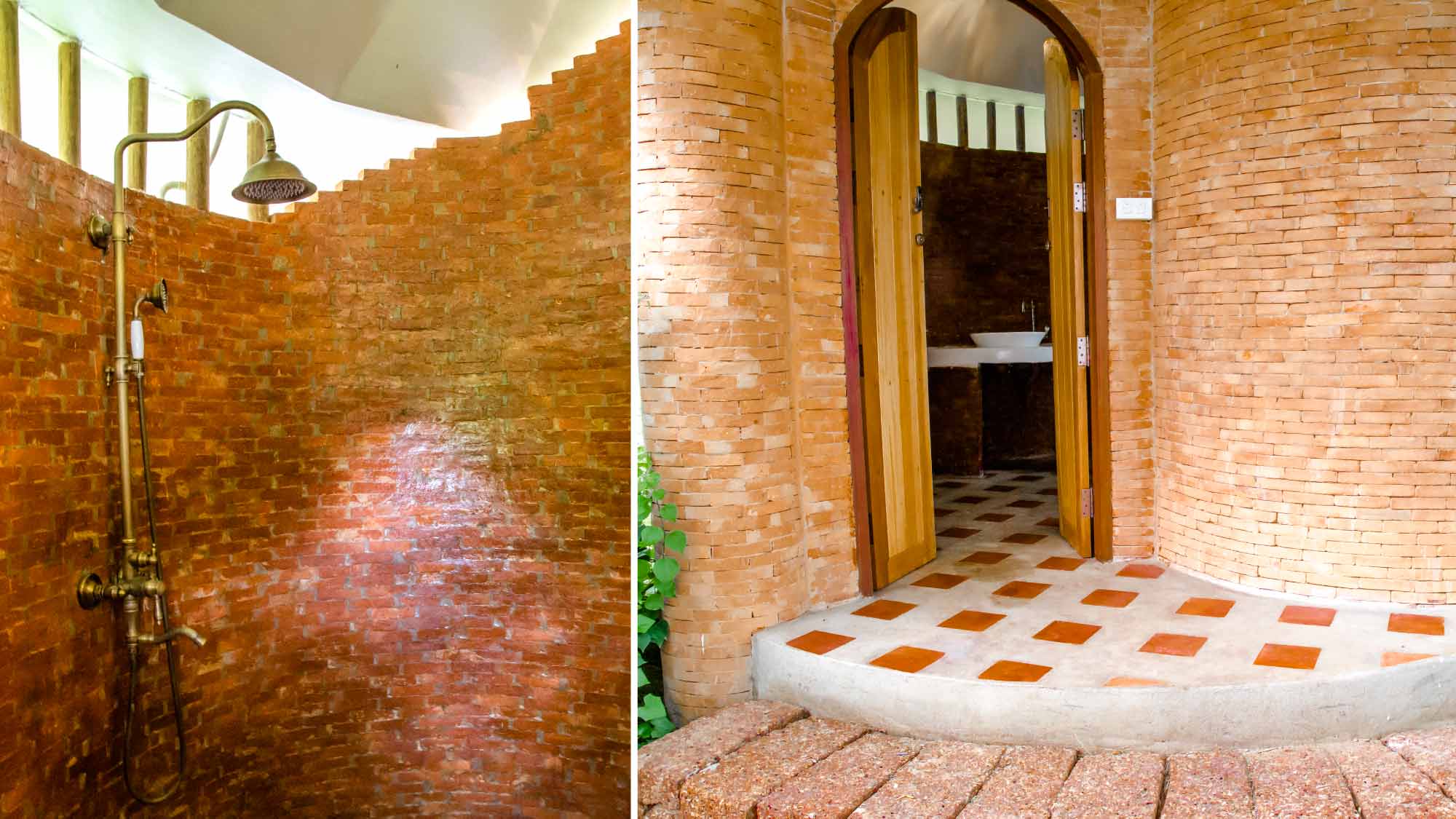 DESCRIPTION
The Mala Villas are specially designed villas that can be fashioned as either two private villas with two shared outdoor bathrooms or as two connected villas – perfect for family or friends. These villas can also be used as a single Delux villa upon special request.
The Mala Villa has a very special design even among so many stand out accommodations at the Mala Dhara. This Villa is actually separated into Mala Villa A and Mala Villa B, with two shared outdoor bathrooms to choose from: one bathroom featuring a shower in nature under the stars and one well protected.
The villas have separate entrances and are connected by an enormous round glass door that can be completely closed off for separate guests or used for family and friends sharing a connected villa.
However, these two villas, each with high ceilings and unique tile floors, can be combined into one luxury villa with large living room and bedroom.
The outdoor bathrooms, while only 2 meters from the villa, might strike some people as an inconvenience but have proven immensely popular for shy couples and twin room retreat guests who prefer to step away from the room for a moment of privacy.
The Mala Villas are earthen structures mixed with brick work, large beds, cotton mosquito nets and tastefully chosen furniture. Each have their own air con, fridge, wifi and fans.
FROM ฿1,500.00 per night
High Season Rate Oct - Feb: ฿3, 000 PER NIGHT
Breakfast Included (Oct. Feb.)
Villa Facilities:
Twin Bed
Cotton mosquito net
Air Conditioning & Fan
Shower & (Bath)
Free Internet
Refrigerator
Check availability